Joined: Fri May 11, 2007 1:50 pm
Posts: 3319
Location: The World Over

Last night I had a dream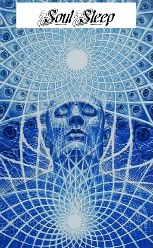 where I was told to stay on green juice, and not not the lemonade. I woke up saying, "only the zucchini". I knew what that meant. I am to rest my body of sugar and stay on the green juice fast. I have fasted successfully in years past on MC's lemonade for a full forty days, but have never made it past day ten on green juice, so this is going to be a real challenge. I must say the green juice makes me feel all fresh and clean inside, my breathing is already better today from my first sugar free day. I still use my asthma inhaler several times a day, I get winded easily. Today I did another ozone bath and then laid down and took a nap mid day for an hour. I feel better. I am still tempted by food. Buying the supplies in the store makes me face the hunger, so many other choices and my body does want the hot lunch... but I am focused. I did a powerful meditation today in the sunshine on the grass facing east.


If our fasts are guided by wisdom we can avoid actions that will lead to suffering and find self control. Each day I must temper myself with reason... the reason why I am choosing to do this has to be stronger than my desire to eat, or I would.
I have to remember that a particular feeling will produce a particular limited result. But when that feeling is combined with certain other qualities, it may produce infinite results. Higher feelings are developed only by exercising them. Alone, my ordinary feelings produce dualities - i want to eat, I need to fast, my likes and dislikes, pleasure and pain, etc... serving certain isolated purposes. But when correctly and spiritually united, they produce higher emotions, which serve to awaken inner realization.There is no way I am going to make it to forty days on this cleanse without inner realization. I know this will save my very life what I am doing right now, I am worth saving.

_________________
In a moment of consciousness, change can occur.
Last edited by shivabliss on Tue Nov 23, 2010 10:22 am, edited 4 times in total.